Wigs have been a part of people's lives for a very long time, and if you've never worn one before, we can understand why you might feel apprehensive about doing so now. The ancient Egyptians were already making use of it as early as 2,700 BCE! To this day, it is still utilized in a variety of settings, including movie theaters, events, festivals, and films, as well as disguises. Additionally, it is utilized in the fashion industry. Despite this, it can still be difficult to use for people who are just starting out, particularly because there are so many different kinds of wigs. If you're not used to wearing wigs, it can be difficult to determine which style will complement your appearance the most. You might be concerned about keeping the fact that you're wearing fake hair a secret as well. No need to be concerned! Simply because we are here to assist you in selecting the appropriate wig to wear.
We have compiled a list of all of the different types of wigs, how they are made, how they appear, as well as the benefits and drawbacks of wearing one. We'll make sure that you don't just get a wig at the end of this article; rather, you'll get a wig that's perfect for you and your hair type! When Purchasing Wigs, There Are a Few Things to Keep in Mind There are many variations of wigs. You absolutely need to be familiar with their distinctions, but it is of even greater significance that you determine which type works best with your appearance. Before you go out and buy a wig, there are a few things you need to think about first.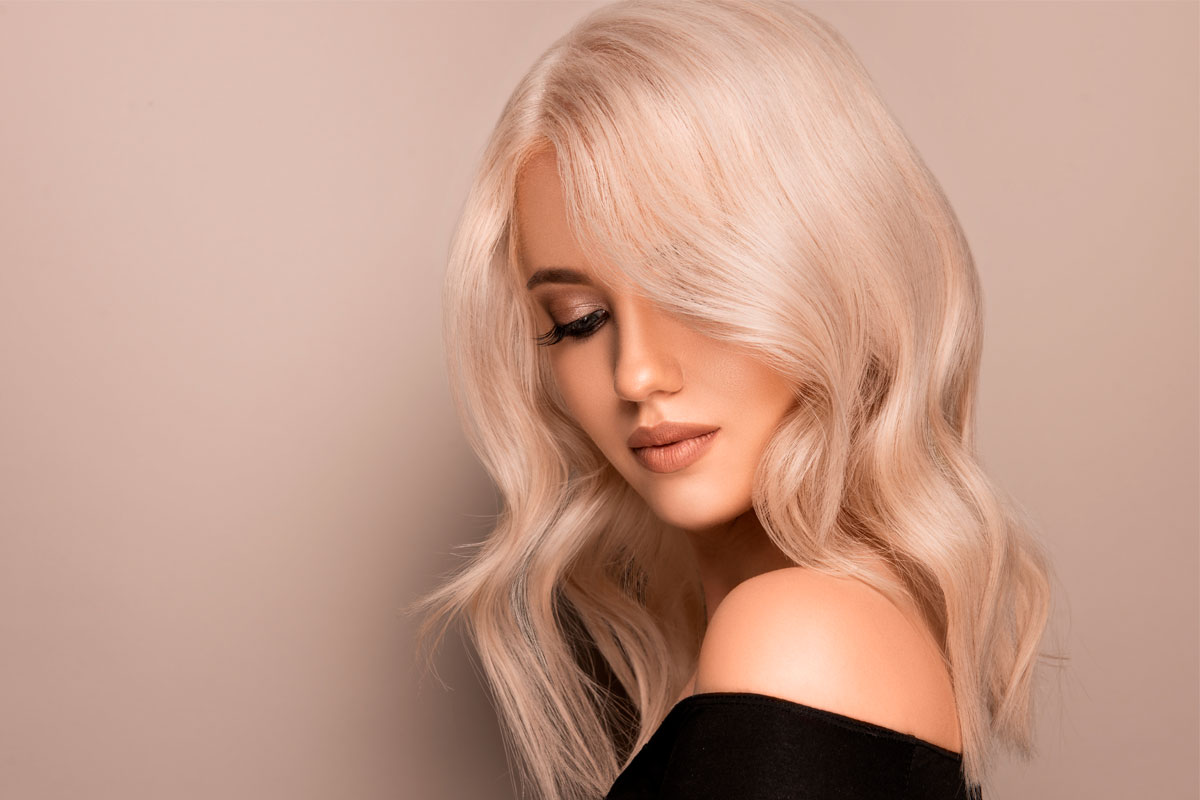 What length do you envision for your freshly cut hair?
There is a wide range of available lengths for wigs, ranging from as short as 8 inches to as long as 30 inches. Consider your current way of life as well as the setting in which you spend most of your time when making a decision about the length of the wig you want to wear.
Have you thought about how often you'll wear the wig? Are you planning to reserve it solely for use during important events?
When you want to look glamorous, long hair pieces are the way to go. They also offer a greater variety of possibilities for styling. On the other hand, they are not as simple to control because they are more likely to become tangled. It is preferable to wear short wigs in humid regions because, just like with real hair, having short locks gives the impression of being more airy and fresh. Short wigs are also simpler to care for than longer ones.
Do you prefer having your hair straight? Or do you believe that the ocean waves are more your style? What about hair that is curly?
You also have options available to you with regard to the texture of your hair if you use hair pieces. Wigs, just like real hair, can have a variety of textures, including straight, wavy, curly, or coily styles. You have the option of maintaining a hair texture that is relatively similar to your natural one, or you can try something completely different. You have complete control over the situation. Form of the Face
What kinds of wigs look the most flattering on your face, and why?
When you shop for wigs online, it's easy to fall in love with a particular hairpiece because of how good it looks on the model in the product photo. On the other hand, what looks good on the model might not look so good on you. This is due to the fact that people's faces are uniquely shaped. Even though you have your heart set on wearing a particular wig style, you need to check to see if it will complement the contours of your head or face. When it comes to the color of the wig, you have a wide variety of options to choose from. If you want to liven things up, choose colors that are lively and vibrant. You also have the option of purchasing a wig in a natural color if you intend to incorporate your new hairstyle into your day-to-day activities. Cap Size The size of the cap that your wig has can also have a significant impact. Obtaining a wig with a cap size that works well for you is highly recommended. Because of this, a wig that does not fit properly can be extremely uncomfortable to wear in addition to appearing unnatural. Approximately 21.
5 inches is the circumference of a wig cap that is considered to be the standard size. There are also adult and children's sized options available. If the wig itself does not seem to be the right size for you, you can use a measuring tape to determine the dimensions of your head. Place the measuring tape around your head in a clockwise direction, beginning at the front of your hairline and continuing behind one ear, to the other ear, to the nape of your neck, and then back to the front hairline.
Which styles of wigs are recommended most highly for first-timers?
Lace front wigs and capless wigs are the two types of hairpieces that are the simplest to style and wear. Because the base cap can be securely fastened, they typically do not require the use of adhesives in order to be attached to your head. Additionally, these types are simple to style once they are worn on the head.
What kind of hairpiece do you recommend for maximum ease of wear?
The 100% hand-tied knot is the type of wig that, when worn, feels the smoothest on the scalp, making it the most comfortable type of wig. Additionally, in comparison to sewn-in wefts, it has a lower overall weight. In addition, the mesh cap can be stretched, which provides a fit that is not only secure but also comfortable. Feel Comfortable in a Wide Variety of Wigs When you're looking for your first wig, there are a lot of questions that run through your mind. We are aware that determining what is ideal for you can be difficult at times. Just keep in mind that selecting the appropriate kind and cut of wig is necessary for it to serve its purpose properly. Take into account the contours of your face, determine the best possible cap size for you, and choose a style that is compatible with both your financial situation and your way of life. Last but not least, regardless of which style you go with, keep in mind that the most important thing is that you feel at ease while wearing the wig.