Anyone suffering from complete or partial hair loss may find that wearing a wig significantly improves their self-confidence. However, if you buy a wig and then discover that it looks fake or "costume-y," you may feel frustrated. No one wants to appear as though they are wearing a wig. Purchasing a wig for a woman can be challenging at this point. What characteristics should you search for in a wig to make sure it looks like your natural hair? We have the inside scoop on what characteristics you need to search for in wigs in order to find ones that have a real, natural, and stunning appearance.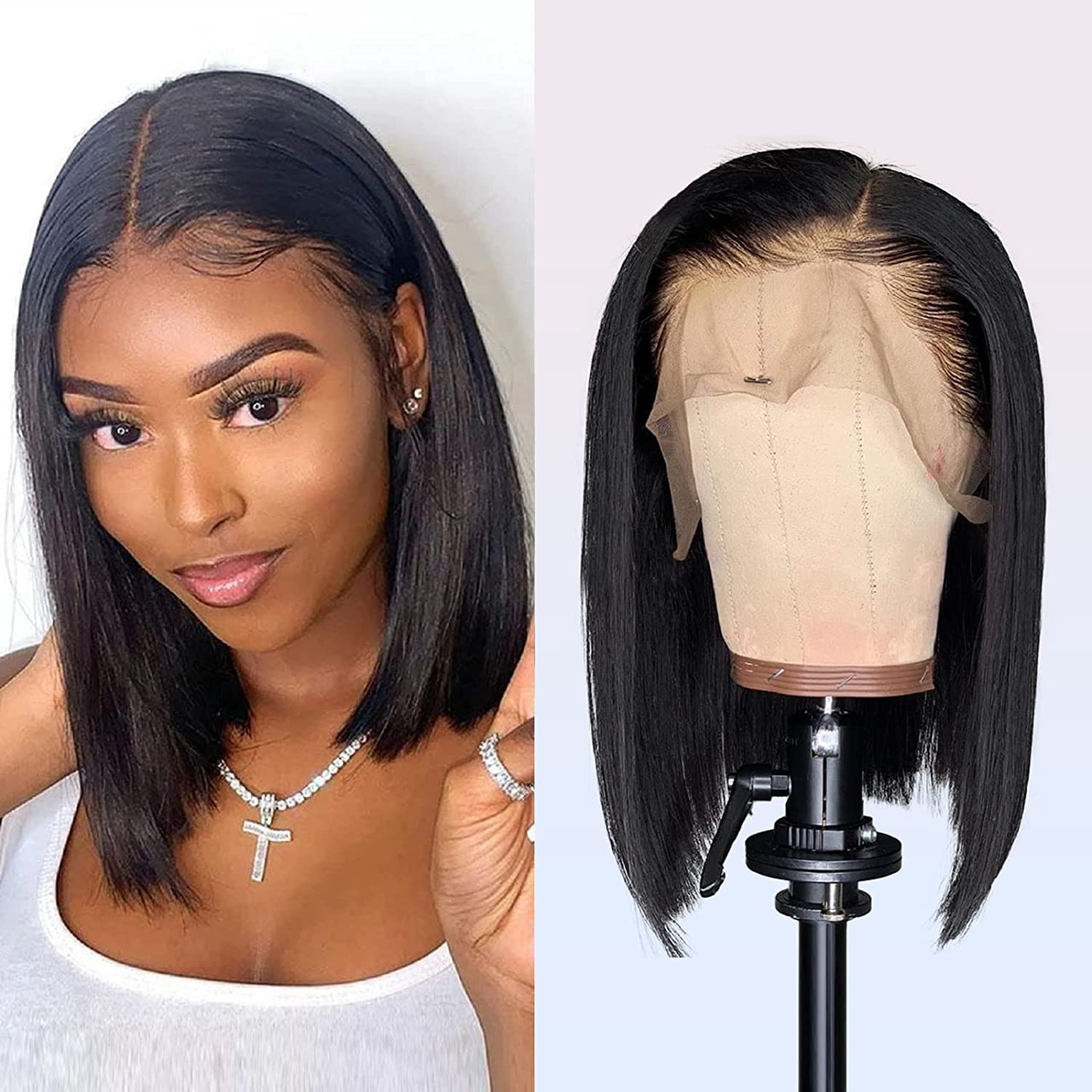 Top 5 Pointers for Purchasing Wigs that Appear to Be Real
It's all about the features when it comes to selecting that wig that looks completely natural. Pay close attention to the color, cap style, cap features, and type of hair when you are trying on different wigs.
The kind of material that is used to create the locks of each wig is a major point of differentiation between them.
Polymers are the building blocks that go into making synthetic wigs.
The idea that synthetic hair does not have the same natural appearance as real hair is a widespread fallacy. In point of fact, wigs made of high-quality synthetic hair are virtually indistinguishable from those made of real human hair. Human hair wigs, on the other hand, are bulkier and respond to the environment in the same way that your own hair does, which can result in a more natural appearance.
It is a matter of personal preference whether one chooses to wear a wig made of synthetic hair or human hair, as both types of wigs can appear natural and realistic. However, regardless of the type of hair you go with, you should always check to make sure it is of a good quality. There is nothing that will give you away more quickly than locks of poor quality, whether they are synthetic or human hair. Wigs that are manufactured by well-known and respected designers are typically made with hair of a higher quality. We have a selection of wigs for black women available for women of color, each of which will imitate the natural texture of your own hair.
Find Wigs that Have Monofilament or Hand-Tied Caps is the Second Piece of Advice
Finding wigs that have a monofilament top is a foolproof method for locating wigs that have the appearance of real hair. A section of the wig is used to create the monofilament top, which involves individually tying hairs to a mesh area on the wig. This creates the illusion that the hair is actually growing from the scalp, and it also enables the hair to move freely, giving the appearance of an extremely realistic hairstyle. This benefit is also offered by hand-tied wigs, with the difference being that the entire cap, rather than just a section at the top, is tied by hand. This results in a very natural appearance and makes the wig more comfortable to wear.
Lace fronts are made by hand-tying individual hairs to a strip of lace or mesh that runs along the hairline of the wig. This creates the lace effect. This will give the appearance of a natural hairline to your wig, which will give it a more realistic look and allow you to style your hair away from your face. When it comes to creating the most realistic appearance possible with wigs that do not have bangs, a lace front is absolutely necessary. Some people absolutely adore lace fronts, while others find that they are extremely uncomfortable. A lace front is not required in order to achieve a natural appearance if the wig you are wearing has bangs that conceal the hairline.
Fourth Suggestion: Determine the Ideal Hair Color
The appearance of a wig with a single shade can sometimes be described as being flat. Your wig will have more dimension and take on a more realistic appearance if you choose colors with highlights. You could also choose a rooted wig color, which refers to a wig with roots that are darker than the rest of the hair on the wig. This is another option to take into consideration.
Fifth Piece of Advice: Do Your Shopping at Respected Wig Vendors
Always make sure to shop at a wig shop that is reputable and sells name brands of wigs if you want to ensure that the wig you purchase is of a high quality and looks natural. If you shop at dishonest retailers, there is a chance that you will wind up with a fake or a wig of lower quality. Wigs have been offered for sale on Headcovers. com for more than 25 years.
Wigs that are Short and Appear to Be Real
Because there are so many wigs on the market, it can be challenging to find short wigs that have the appearance of real hair. If you follow the advice given above, you will have the easiest time ensuring that you are purchasing a realistic wig. What's the upbeat report? When it comes to convincingly simulating natural hair, shorter styles, as opposed to longer ones, offer more leeway in terms of styling. It is less noticeable when short wigs do not have monofilament tops, and since many short styles have bangs, lace fronts are not necessary for these types of cuts.
Mid length wig styles are an excellent choice if you want to add a little bit of length to your look but are still interested in a low-maintenance cut and style. If you want to choose wigs that look as realistic as possible, follow the advice we provided above.
The appearance of long, lush hair is very appealing to a great number of women. It can be challenging to locate a wig with long hair that has a natural appearance and has the hair length. Always make sure to purchase your wig from a vendor with a good reputation if you want to buy a hairpiece that is of a high quality and looks natural. Reading reviews left by other customers before making a purchase can be a huge help!